Show Expanded Menu
News & Events
Recent News
Faculty News
Posted: 8/13/2013 10:30:04 AM
We have some news that is at best bittersweet: after more than 40 years in this Department, Eric Rabkin will be leaving us to become the Associate Provost for Online Education at Stony Brook University. Eric has long been a pioneer in the use of technology in education, and this new position offers him the chance to pursue in a much wider way his long-standing passion for pedagogic innovation.
We want to complement Stony Brook on their wisdom in choosing Eric to head this initiative, and we want to congratulate Eric on this remarkable opportunity and new intellectual adventure.
Eric will always be one of us, and we are pleased to note that there will be a reception in 3222 Angell on Friday, October 4, from 4-6 pm, in which we will have the opportunity formally to wish Eric well, and tell him how much we will miss him.
We are pleased to report, however, that Gregg Crane has agreed to serve as the Program in the Environment Director for a three-year term through 30 June 2016. Professor Crane has been teaching ENVIRON 377, History and Literature of the Rockies at Camp Davis since 2007. He is a specialist in American literary and intellectual history, and his current research focuses on the importance of intuition to a collection of literary, philosophical, legal, and environmental writers. In a previous life, Professor Crane practiced law in San Francisco and Seattle. His litigation experience included work on several major environmental cases in California and the State of Washington.
We congratulate Gregg, and wish him the best in this new administrative venture.
KUDOS Summer 2013
Posted: 7/15/2013 10:47:22 AM
Below is a list of some of the remarkable achievements of our faculty
June Howard has won a Fulbright award for 2013 to teach at the University of Southern Denmark.
Lorna Goodison's poem Bam Chi Chi La La: London is part of the collection of the London Underground's "Poems on the Tube" series to mark the Tube's 150th anniversary.
Patsy Yaeger is the recipient of a John H. D'Arms Award for Distinguished Graduate Mentoring in the Humanities.
David Halperin, author of How to Be Gay, was a finalist for the 2012 Randy Shilts Award for Gay Nonfiction.
Larry Goldstein reports that Oxford University Press has now posted a collection of 76 articles in the Cinema and Media Studies group of its new OxfordBibliographiesOnline project. Larry's bibliography is on the topic "Poems, Novels, and Plays About Film." It comprises some 150 annotated entries as well as commentary preceding the different sections and sub-sections. For more information see www.oxfordbibliographies.com. Larry has also published on the Best American Poetry blog a two-part essay on the subject of the encounter poem, including rules and regulations and brief analyses of poems by Wordsworth, Robert Hayden, Robert Frost, Ana Castillo, Anne Carson, and Denise Duhamel. Seehttp://blog.bestamericanpoetry.com/the_best_american_poetry/2013/01/exclusive-the-encounter-poem-part-ii-by-laurence-goldstein.html
Thylias Moss was featured in LSA Today in a piece about Pi Day (3/14) and her work. http://www.lsa.umich.edu/lsa/ci.piinthesky_ci.detail
Laura Kasischke was selected to receive the Distinguished Faculty Achievement Award from Rackham. She was also included in a list of the top 25 women professors in Michigan.
Anita Norich has been named a Collegiate Professor of English and Judaic Studies.
Natalie Bakopoulos's debut novel, The Green Shore, was published by Simon and Schuster in June and released simultaneously in translation in Greece. She appeared in the June 2012 issue of Oprah Magazine.
V.V. (Sugi) Ganeshananthan received summer fellowships to both the Yaddo and McDowell Colonies for the summer of 2012.
Mike Hinken received a 2012-12 fellowship to the Provincetown Art Center in Provincetown, Massachusetts.
Sad News (UPDATE)
Posted: 7/15/2013 10:42:03 AM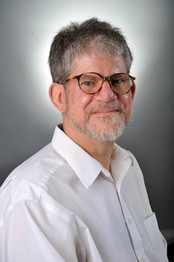 Karl Pohrt, owner of Shaman Drum, and long-time friend of the Department (and of all who love books), died Wednesday. There was a surprisingly lovely and detailed article about him in Annarbor.com.

We all know how much Karl enriched our lives by how hard it was to adjust after Shaman Drum closed.
UPDATE: A eulogy written by Tom Fricke, Chair of Anthropology, was passed along to us which we share below:
Dear friends,
I wanted to pass on the news, especially for those of you who don't check the Ann Arbor media, that Karl Pohrt, owner of the Shaman Drum Bookstore, died last
Tuesday April 10
just before
midnight
. He was just 65. Karl was diagnosed with a very rare form of thyroid cancer last Fall -- late September or so -- and, after a period in which he participated in experimental trials as an outpatient at NIH, prepared himself for death in a brave and clear-eyed way.
I bring news of Karl's death to you because he was in the most essential way one of us, a lively and engaged member of our department community as surely as each one of us is. Many of you listed your course books with the Shaman Drum; many of you celebrated the publication of your own books at the store; many of you were probably told by one faculty member or another as you prepared your prelim bibliographies, "Go over to the Drum and look at the titles on the shelf. Begin there." But it never stopped at the book part of things for Karl -- he'd often appear at our talks and colloquia, be guaranteed to buttonhole one colleague or another at the store and take him or her for a coffee to talk anthropology, or continually ask those of us who he saw the most about where the discipline was going, what was new.

Rapid on the heels of Karl's dying, his family arranged the memorial for yesterday, in part as a gesture toward keeping down the crowds. In spite of this, about 300 people showed up to see Karl off. The sheer variety of those who came -- his family, of course, but also at least one dean, a good number of faculty, the largest single gathering of former Shaman Drum employees since the closing of the store, working people friends from Flint, artists, poets, leftie political types, spiritual seekers,members of his church, people who flew in on the shortest of notice from outside, people who fought and argued with Karl in life, people who regarded him as a teacher -- tells much about Karl all by itself.

The service included verses from Isaiah, from the Gospel of John, from Buddhist sutras, and enough song to rock the joint. All organized by Karl. Joe Summers and Geoff Eley spoke about Karl and his life. Keith Taylor read a poem by Gary Snyder. I read the Heart Sutra (wearing Don Lopez's tie with the sutra twined into its weave -- in Chinese). One daughter and a son-in-law brought it down to the family. It was Karl through and through.

Geoff's comments, in particular, came from over 30 years of friendship of the deepest sort, a friendship that dates from the birth of the store itself, when Geoff walked in and chatted with Karl, ending up going out for coffee. Through coffee, movies, and nearly daily conversations at times, Geoff grew to see in Karl a version in nearly pure form of the kind of big-hearted, giving, always generous community intellectual that could keep the academy moored to its best engagements with everyday life. Geoff recognized not only his friendship with Karl, but also his role as an exemplar, when he named his distinguished university professorship after his friend: The Karl Pohrt Distinguished University Professor of Contemporary History.

I go on at length so we don't forget. Karl and the Drum were vital parts of the life of this University, representing a vision of the tapestry, community and academy, into which we need to be woven. It is a threatened, perhaps irreproducible, reality approached so closely by this simple bookstore. The Drum in its heyday had a national, even international, presence (The Los Angeles Times headlined its story about Karl's passing as "Karl Pohrt, Legendary Owner of the Shaman Drum Bookshop, Dies at 65"). The sheer density of artists, poets, writers, scholars, and just plain folks you'd find in that tiny store on State Street is without compare. One day, you might be startled to find Patti Smith browsing the shelves next to you. Another day it would be Allen Ginsberg, or maybe Gary Snyder, or Jim Harrison, ducking into Karl's office. Visiting speakers at our department asked to find free time to browse the Shaman Drum. We used the Drum as a feature of our recruitment for new faculty and graduate students. It was a known and cherished place. Romances and steamy affairs, the planning of conferences, the parsing of theory, the debates of scholars, the free roaming of children, and maybe a glass of wine at a reading all jostled together among the books.

And Karl presided it over it all with delight. This was what he wanted. This is what he would never compromise. The refusal to compromise his vision of the store is likely one of the things that led to its demise, since what others saw as terrible business decisions were linked to Karl's commitment to his vision of a bookstore as a community space. That business decisions based on such a vision can kill a bookstore is a challenge and a puzzle in need of solving.

And now Karl, too, has gone. I want to mark his importance to us, to hope somebody figures out a way to make his vision work, and to acknowledge the passing of this Zelig-like character who seemed to know everybody and to have been present at so much: an early member of Students for a Democratic Society, a conscientious objector in the Vietnam War, a lecturer called out of his classroom by FBI for questioning, a scrappy guy from Flint unafraid to throw somebody messing with his staff or books out of the store, a welcoming presence to others, a pacifist and a meditator, a lover of truly terrible movies...

Gary Snyder, after a visit in April, wrote in a note, "I'm grateful that at least I got a chance to visit again with him, and that it was a good day for him. He was remarkably present -- and warm, expansive, calm, and beautiful." Geoff and Joe Summers said much like this, and more, at the memorial.

And so, Karl is gone and those of us who knew him will miss him. I'd like others, who maybe didn't know him or didn't know the many parts of him, wish they did.

Tom

Attached is a leaflet passed out at the memorial. It includes a brief obituary of Karl.

You can find more at these links:

http://www.latimes.com/features/books/jacketcopy/la-et-jc-karl-pohrt-dies-shaman-drum-20130712,0,6936146.story

http://www.publishersweekly.com/pw/by-topic/industry-news/bookselling/article/58200-obituary-karl-pohrt.html

http://www.annarbor.com/news/karl-pohrt-owner-of-shaman-drum-bookshop-dies/
http://annarbor.com/news/karl-pohrt-owner-of-shaman-drum-bookshop-dies/?cmpid=NL_33_block_headline
Anne Curzan's "Mini-Lecture" Part XVII
Posted: 5/29/2013 6:01:37 PM
Hunting Family Fellowship
Posted: 5/20/2013 2:50:15 PM
Congratulations to Scott Lyons,
Associate Professor in
American Culture, Native American Studies, and English Language & Literature,

who was awarded a 2013-14 Hunting Family Fellowship at the
University of Michigan Institute for the Humanities!

Read about his project in the Record Update: http://www.ur.umich.edu/update/archives/130516/ifhfellows
Institute for the Humanities awards faculty and graduate student fellowships for 2013-14
By Stephanie Harrell
Institute for the Humanities

The Institute for the Humanities has awarded fellowships to nine faculty and eight graduate students to support research projects they will pursue during 2013-14.

Scott Lyons, associate professor of American culture, English language and literature; Hunting Family Fellow

"Touching the Pen: Encountering Modernity in Native American Literature"

Since the American civil rights era, students of Native American literature have read both written and oral texts for signs of traditionalism, resilience and resistance, but what does that literary history have to say about modernity, desire and assent? This study examines Indian encounters with modernity in Native American writing from the removal era to the present. Textual sites include travel writing in the 19th century, educational narratives in the age of assimilation, crime and courtroom fiction during the rise of tribal sovereignty, and engagements with the natural world throughout.

...

Read the full story on the Record Update website
http://www.ur.umich.edu/update/archives/130516/ifhfellows
Showing 11 to 15 of 253 entries.